The invitation to present Mandragora Circus in the Children´s Theatre Festival in Bucharest, Romania was the start point for us to continue the tour in another continent and travel to East Europe. After some days in Bosnia and Herzegovina we flew again to Croatia and Germany and arrived in the city of Bucharest. Our show had been programmed to close the festival so the first days we were visiting the city and watching the others plays in the festival that have coming from  others European cities, it was the first time in the festival a company from Argentina.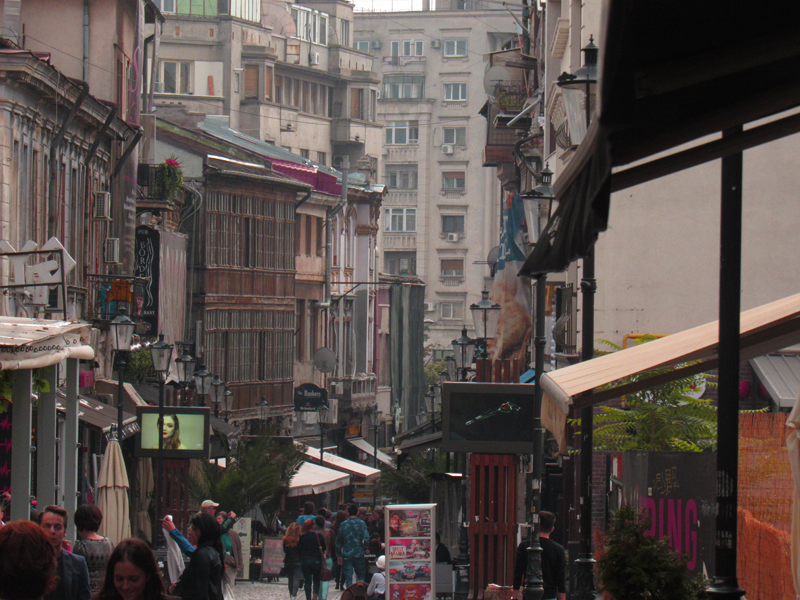 The night before the shows we did the set up and the next day the theatre was full in the 2 presentations.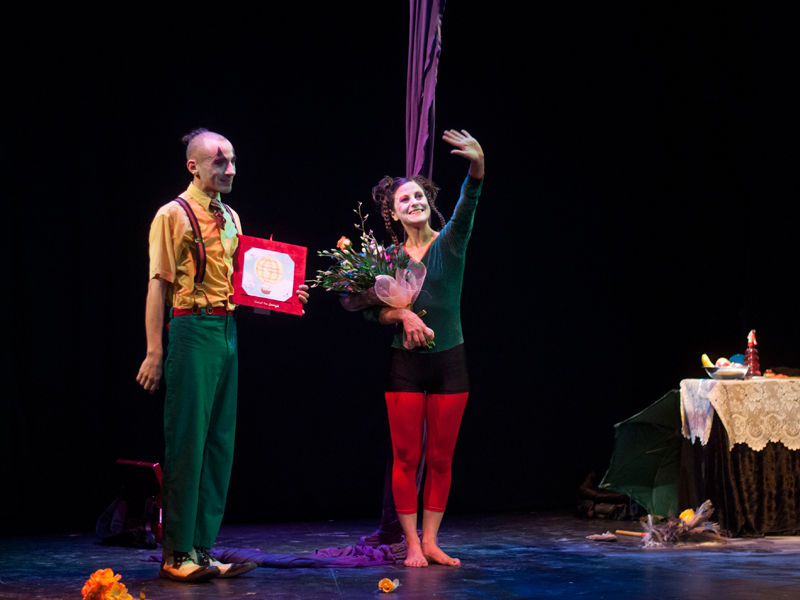 When the festival was over we travel by train to another city in the north of the country, Piatra Naemt, where also participated in a theatre festival. Although it was just the beginning of October we arrived with the first snow of the year, got off the train walking on the snow and from the windows in the hotel were able to see how the mountains started to cover in white.
The festival showcased performances for adults from all over the country, comedy, drama, theatre dance, stand up, most of the plays lasted 70 to 90 minutes, although Romanian is also a Latin language, like spanish, we could not understand anything, but enjoyed the staging and acting that allow to imagine what was happening.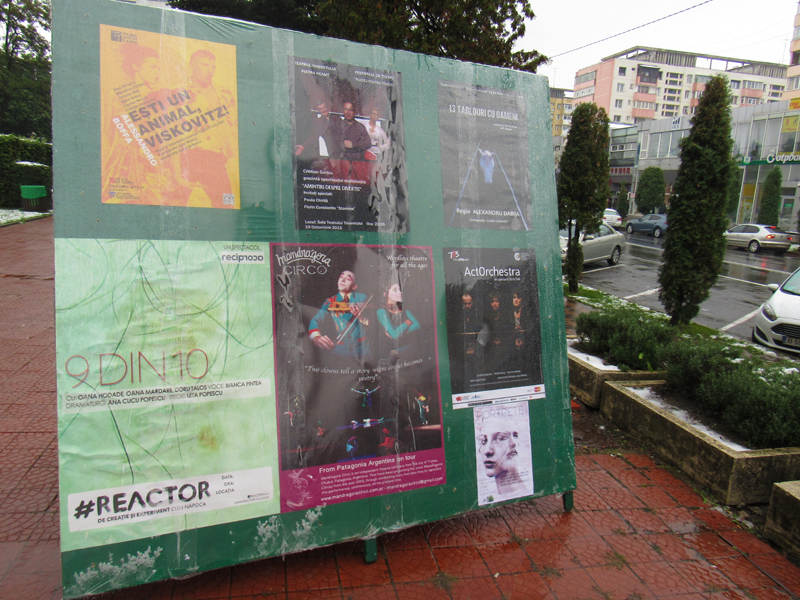 The night before our show we did the set up with the technicians and a translater between us and them. The sound, rigging, lights, everything was following its course from spanish to english, from english to romanian, and back, everything was ready for the next day when the recently renewed theatre, was full of both, children and adults that enjoyed Mandragora Circus.
After the festival we spent some days in Romania, traveling by train, went to the cities of Rasnov, Bran, Brasov, in middle of castles, gothic and an interesting mixture between the antique and modern.
.